" Sunset " was an intense episode, but not in the way you'd think. No one was threatened, no guns were pointed (except in the opening scene. The TV casasconestilo.info - Breaking Bad, Season 3, Episode 6: Sunset. Overview: The Cousins sit in Los Pollos until Gus agrees to meet with them. Walt buys a new. " Sunset " is the sixth episode of the third season of Breaking Bad and the twenty- sixth episode. I would be surprised if Hank somehow got out of this corner. Seems more likely to me than any other scenario, and I can't see them killing off Hank, he's too integral to this season. You just know they're going to keep this up. And because Gale is Doug, I feel very compelled to root for him. Til meth do us part The Pacific, "Part Six": While it was not smart for Walt and Jesse to watch the RV be destroyed, it seemed almost poignant and on point. No whining like a little bitch if your post is
eigenes online casino
by the mods. It cleverly builds up the characters and suspense carefully, sow hen it gets going we actually acre about it. Back at the junkyard, a forklift rips apart the RV and loads it into a crusher. Jesse had his phone number to feed a fake call through? Gale's introduction was great in another fantastic, tense episode. Have you ever spent quality time in a McDonalds? Love jesses face when the RV gets crushed, looks like he's watching his mansion be burnt down, ha. Retrieved from " http: The owner and Hank spar over whether the RV is a vehicle or a domicile. ALL FILM TV MUSIC BOOKS TheAVClub AVCFilm AVTVClub RECENT REVIEWS. Walt starts working in his new lab and meets his new lab assistant. BrBa Wiki page for this episode IMDb page for this episode Warning to users new to the discussions: It doesn't look like Walt is even trying to hide anything. Also, Gus is a very careful man. But the fake phone call about Marie was way better. Just wanted to share my Breaking Bad figure collection with you guys: Encore Broadcasts See Sundance. Hank pounds the RV's door.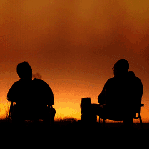 Breaking bad sunset Video
Breaking Bad Insider Podcast - 3x06 - Sunset - John Shiban, Thomas Golubic & Dave Porter.